Seamless integration
Offer a new lending product, improve customer conversion, and diversify your income streams. Designed to seamlessly integrate from point-of-sale to back-end dashboard, our innovative customer-focused lending suite is fluid and adaptable to your business.
White label
Our transformative lending, your brand.
Invisible

It's all yours; we just power your product. Our embedded software is a powerhouse behind the scenes.

Seamless

Your customer, always. Seamless integration ensures your customers stay with you from start to finish.

Flexible

Our expertise, your peace of mind. Industry insight ensures your product is tailored to your customer demographic.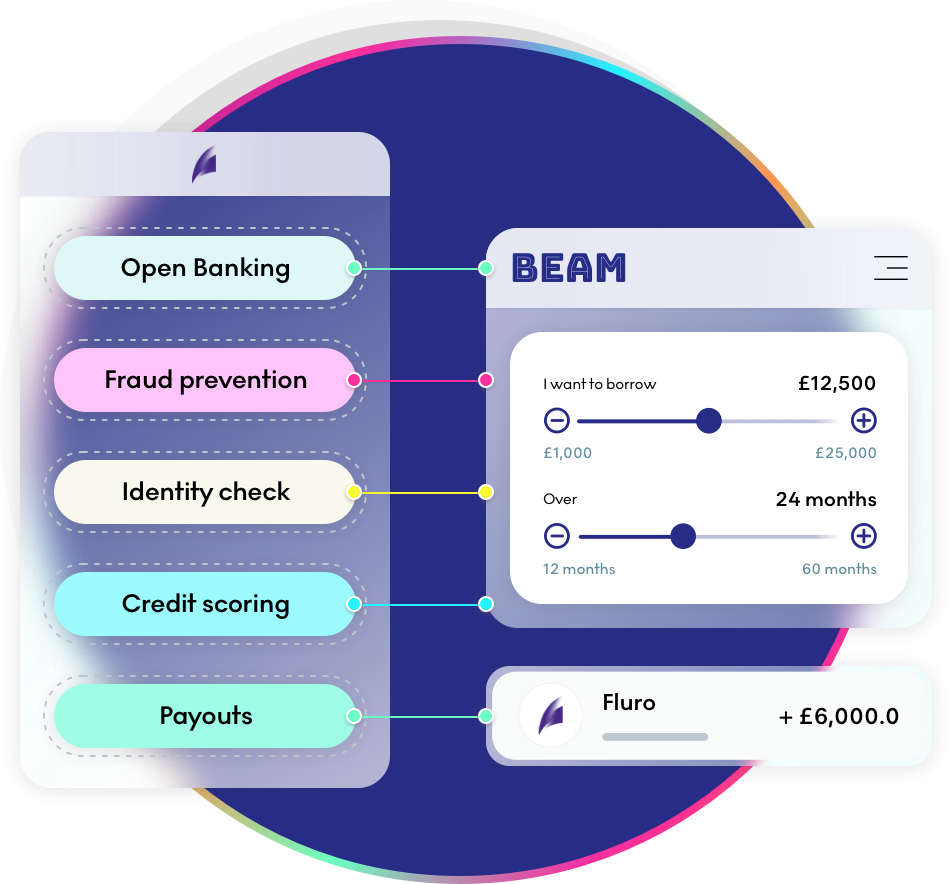 Online intermediaries
Improve conversion with real rates and real eligibility.
Real rates

Fluro is setting the new industry standard. Unlike representative APR, customers are offered their real rate 100% of the time.

Real eligibility

Frictionless conversion for pre-approved customers facilitated by open banking.

Fast payout

Fast and fluid from start to finish. Approved customers receive payouts within 24 hours.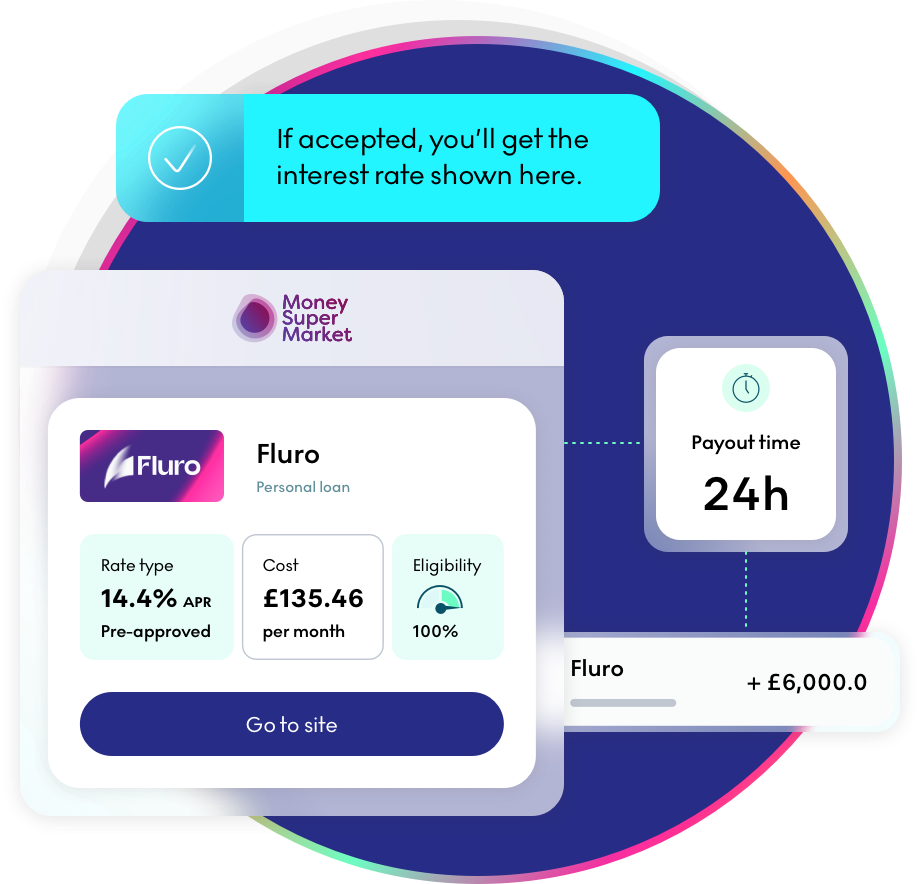 Retail finance
Increase sales with our cutting-edge payments suite.
Simple integration

Elevate your checkout experience quickly and efficiently with our smooth integration.

Pay in 3

Broaden your audience by splitting payments into three affordable, interest-free installments.

Flexi Finance

Flexible finance fits different needs. At Fluro we offer repayment plans from 6 to 60 months. Interest-free or interest-bearing.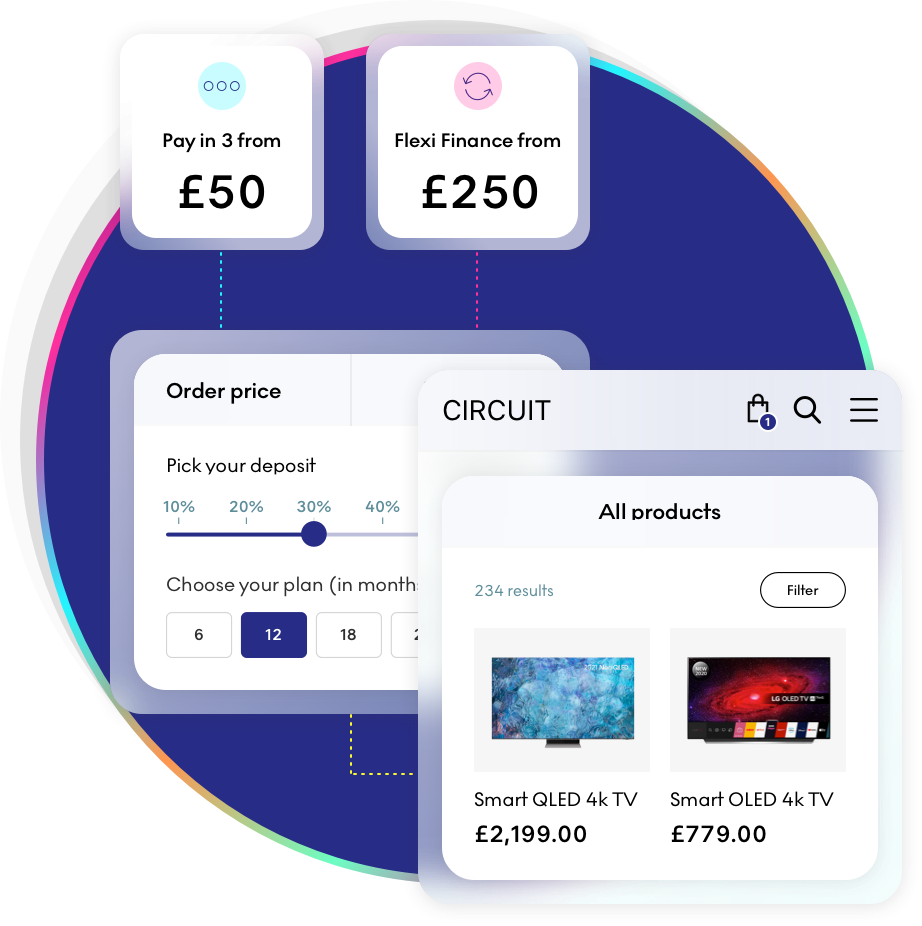 Developers
Effortless API integration is at the heart of our code.
Innovative

Our goal is to constantly challenge and transform embedded lending technology to better empower developers.

Data rich

Providing in-depth access to insightful, powerful data to inform and enrich your products.

Fast accreditation

No doubts, no hold-ups, no waiting. Our accreditation process is efficient and hassle-free.
Get in touch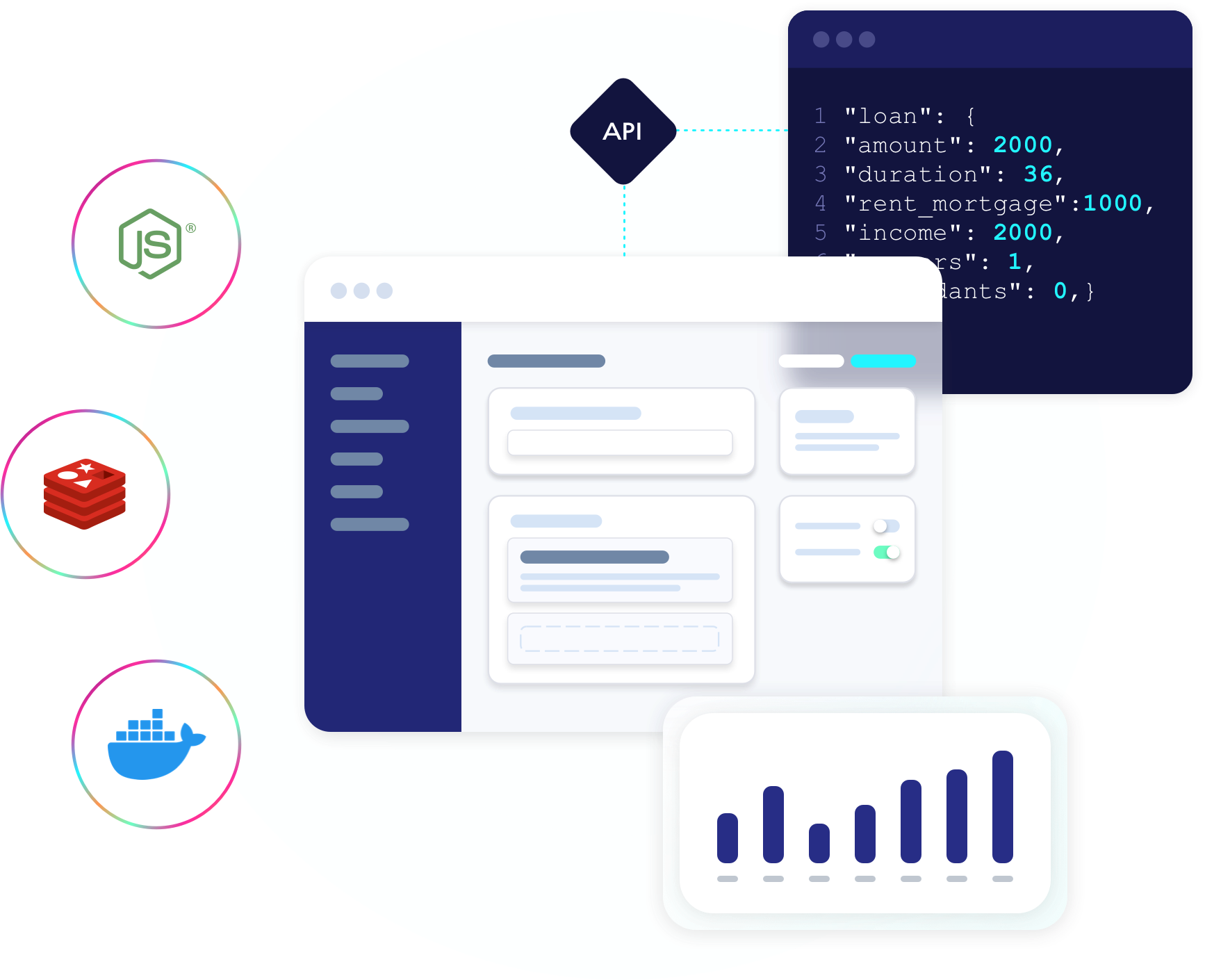 Our principles
Pure
Minimise time, effort, and stress. Maximise customer experience, conversion, and fluidity.
Clear
Make it open, make it transparent, make it clear. Accessibility starts with clarity. Build for everyone, everywhere.
Simple
Dismantle complexities. Streamline the convoluted. Remove the bloat. Build elegant, build simple.
Helpful
From our design principles to our award-winning customer service, we're here to make things easy. Just ask.